Send us an email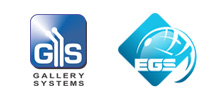 EXTENDIA IT we extend your IT
Technology Center has a track record of over 15 years of experience and reputation of a stable company, well-positioned for significant growth. It has extensive experience in developing or adapting existing solutions of various kinds of applications and providing different IT services for clients worldwide. The Center has produced over 40 different types of applications; shipped over 3 million licenses worldwide. Armenia Tech Center delivers most diversified solutions and services. The Center provides Application Development, Asset Management, Legacy Systems, Electronic Transaction and other services in multiple languages including English, French, German, and Spanish amongst others for banks, large media/entertainment, and retail chain companies. The Center operates as an extension of its client's organization offering same time services delivered from offshore at USA and European time zones.
The Unique Value Proposition includes:
Rich and highly reputable Worldwide client list
Long-time track record of successful partnership and operations
Western style management
Client satisfaction high rate
Highly qualified and skilled personnel
Low employee turnover, less than 5 %
Multi-Language Service – German, English, French, Spanish and more
Established Project Management Processes
Our management expertise has been accumulated over many years. The key to success in technology projects is not just development ability, but managing the entire process, good planning, and the customer relationship.
These rules and client-engagement policies guarantee maximum chances for project success, and minimum risk of business failure, including that:
Every project at its inception is assigned responsible Project and Program Managers.
The client's requirements are thoroughly examined and documented, and final approval requested from client.
Based on the requirements, appropriate development personnel are assigned and a team assembled.
The team also investigates other competitive offerings.
Final approval to commence received from Client.
The team does early proof-of-concept and then pilot projects for client.
The team follows Technology Center's established development and service guidelines and performs the work. Close contact with client is maintained including: daily status updates, Weekly conference calls, Project progress reports, monthly project reports.
Quality Assurance teams conduct complete tests independent of the development team.
The project is released to the client.
Follow-up support and service is delivered.
Final and formal client-acceptance is requested and received.
The project is concluded.
The center has evolved over the years and matured with management processes that ensure the highest levels of productivity and quality. Most importantly, it is recognized that the developers and people are the heart of the business. The Center seeks and brings on board the best talent. Constant progress, in-house and off site trainings and education, group meetings and collaboration are encouraged.
The center is run and managed according to western standards on par with any IT company located in the US or Europe,  but is located offshore in Armenia. The teams and processes in place strive to deliver the highest quality of service at very competitive costs. The goal is to provide exceptional ROI to clients.
EXTENDIA IT we extend your IT

,